PROSOLIS POINT
CREATED WITH CARE FOR THE ENVIRONMENT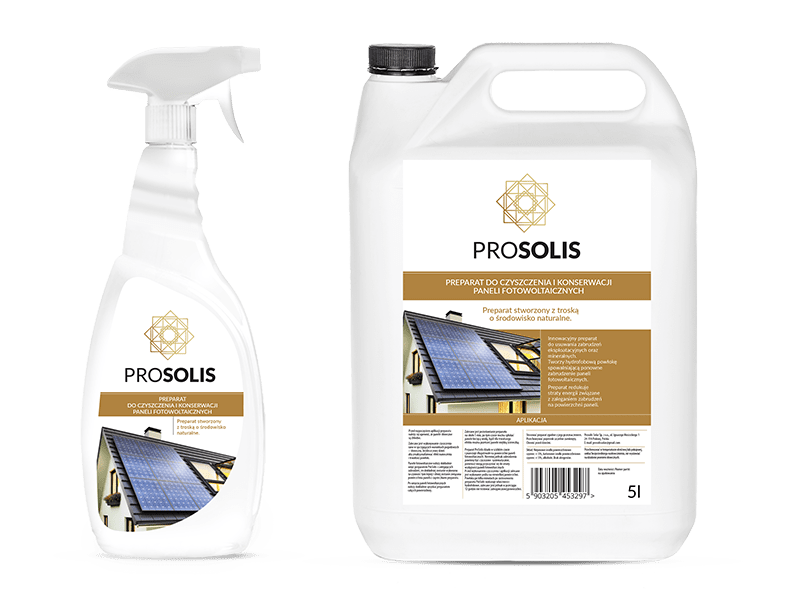 Discover innovative products for cleaning and maintaining photovoltaic panels.
It quickly and effectively removes even the most difficult to clean point dirt without damaging the surface of photovoltaic panels, and at the same time it is completely safe for humans and environmentally friendly.
Thanks to the use of nanotechnology and the use of silver and copper nanoparticles, the preparation has antibacterial and antifungal properties.
Plan your future
Order online or contact us.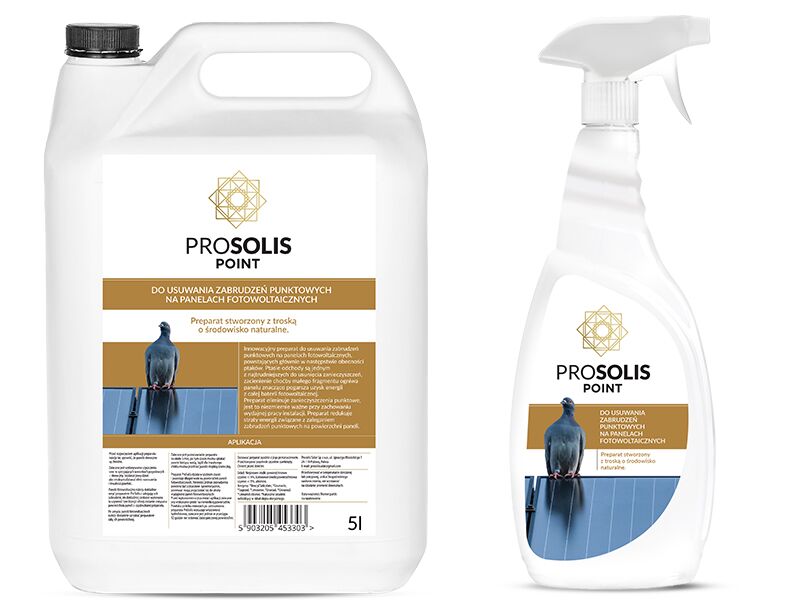 Prosolis Point Specimen
An innovative specimen for removing spot dirt on photovoltaic panels, mainly caused by the presence of birds. Bird droppings are one of the most difficult pollutants to remove, shading even a small part of the panel cell significantly worsens the energy yield of the entire photovoltaic battery. The preparation eliminates point contamination, it is extremely important while maintaining the efficient operation of the installation. The preparation reduces energy losses related to the accumulation of point dirt on the surface of the panels.
Sign up to our newsletter
(We do not share saved data with third parties)